Class A Commercial Drivers License
Bitterroot College Commercial Driver License (CDL) program is a Workforce Training program which does not require college admission. The 160-hour CDL program teaches students basic truck driving skills, introducing students to the field of heavy-duty trucking. Safety is emphasized as well as equipment knowledge and State and Federal Department of Transportation (DOT) rules and regulations. Curriculum includes CTTS/NSCSI CDL Study Manual. Field training and testing is conducted on a one-to-one basis. Program prepares students for a Montana Type 1 Certification Class A License (inter-state). If student is 18 to 21, he/she prepares for a Montana Type 2 Certification Class A License (intra-state).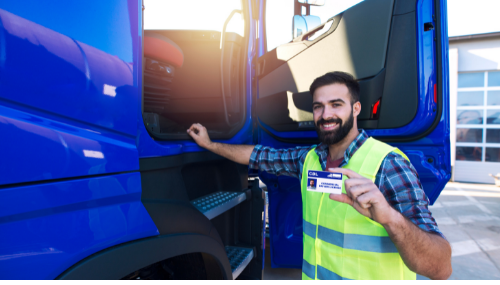 Industry: Construction and Trades
💲 Cost of course: $6,000.00
Training Providers:
Bitterroot College
Location: 103 S. 9th St. Hamilton MT. 59840
Course Delivery Mode: In-Person
📞 Contact person: Meri Telin (406) 375-0100 mtelin@mso.umt.edu.