Commercial Driver's License Training
Helena College is committed to putting quality drivers on the road by providing a comprehensive CDL truck driver training program, using curriculum standards that address skills, theory/knowledge, tasks, and duties that are required by entry-level commercial motor vehicle drivers. This program prepares students to obtain their Class A Manual Transmission Commercial Driver's License (CDL).

Theory - 90 hours (Includes lab time)
• Basic Operation
• Safe Operating Procedures
• Advanced Operating Practices
• Vehicle Systems and Reporting Malfunctions
• Non-Vehicle Activities
• Log books
• Air Brake Restrictions

Behind The Wheel - 30 Hours
Times/Dates: To be arranged with instructor after successfully passing Learner's Permit exam
• Class A CDL students must have 30 hours of BTW time in a combination of range and road with a minimum of 10 hours of "vehicle maneuvers/skills/range" and 10 hours of "road" time.
• Class B CDL students must have a minimum of 15 hours of BTW driving with at least 7 hours on the public road.
• Endorsements: Other endorsements may be available upon request such as; Doubles/Triples, Tank, and HAZMAT.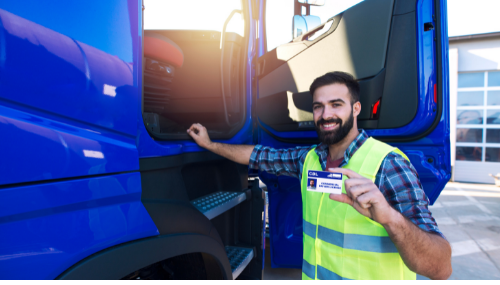 Industry: Other
💲 Cost of course: $3,800
Training Providers:
Helena College
Location: Helena College
Course Delivery Mode: In-Person
📞 Contact person: Director Ryan Loomis
406-447-6376
E-mail: ryan.loomis@HelenaCollege.edu