Commercial Driver's License Training
Missoula College Commercial Driver's License (CDL) training program teaches drivers wishing to refresh their skills with the basics of truck driving as well as equipment knowledge, Department of Transportation (DOT) rules and regulations with an emphasis on safety and prepares them for a Montana Class A License.
The American Transportation Research Institute found the commercial driver shortage is a growing concern in the trucking industry and with over a quarter of truck drivers over the age of 55, it's projected that at least 890,000 new drivers will be needed during the next decade.
If you have a passion for driving, love job independence and financial security, start your training now and build a career in one of many truck driving jobs that are available today.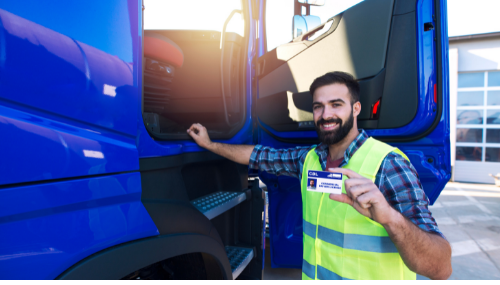 Total Credits:
Location: Missoula College
💲 Cost of course: $5,000
🕓 Length of course: 0 - 3 Months
💲 Average salary: Above $50,001
💻 online: No
Hands On Learning: No

Dual Enrollment: No
Credential Type: Non-Credit certificate: in person
📞 Contact person: Susan Graham, susan.graham@mso.umt.edu