Fixed-Wing Private Pilot Ground Course
Learn the skills required to become a safe, proficient pilot in this ground course designed to help you earn your Private Pilot license (certificate). Geared toward fixed-wing but can also be done in pursuit of a helicopter license. Course includes the required books and tools and a 30-minute introductory flight at Red Eagle Aviation.
The cost of the FAA Knowledge Test and required flight hours and in-flight instruction (with any training organization) are not included.
Here is a link for more information about being a commercial pilot and the wages associated with the career. https://www.onetonline.org/link/summary/53-2012.00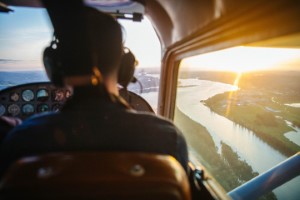 Industry: Technology
💲 Cost of course: $499
Training Providers:
Flathead Valley Community College
Course Delivery Mode: In-Person
Location: Red Eagle Aviation
Contact person: Rhonda Kalvig
Contact email:
📞 Contact phone: 406-755-2376
Currently Enrolling Learners