Statewide Capital Scan:
A study of the access and flow of small business capital in Montana.
Sign up to receive the full report when it is completed (Estimated May 2023).
The focus of the study is to provide crucial information on the funding landscape of Montana, identifying challenges and opportunities, for funders, bankers and policy maker.
By providing data we hope to support more capital being deployed successfully across Montana by suppling informative data. Working closely with the Bureau of Business and Economic Research (BBER), we are studying both the supply side (lenders & financiers) and the demand side (Businesses) of capital (money) flows in Montana.
Project Team Partner:
Financial Sponsors:
Lead Sponsor

Supporting Sponsors
Data Analyses:
Study Timeline:
October 2022 - Funder Survey launched to funders around the state of Montana.
December 2022 - Business Survey launched to business owners around the state of Montana.
February 3, 2023 - All surveys end and data collection is closed.
February - April 2023 - Data analysis, qualitative focus groups and interviews, gathering feedback from Advisory Committee, and drafting of the report.
May-June 2023 - Distribution of study results begin (click here to sign up to receive the results).
Summer and Fall 2023 - Study team travels Montana to present study findings at multiple busienss-focused events. If you would like to invite the study team to present at your event, please click here to complete the invite form.
Study Advisory Committee Members:
Lad Barney - USDA Montana State Office
Marcy Allen - Missoula Community Foundation
Jenn Ewan - SOVA, PLLC
Kelcie Bates - Great Northern Development
Angie Main - NACDC
Steve Clairmont - Mission West Community Developmen
Maria Valandra - Island Mountain Development Group
Luke Robinson - Commerce - Indian Country Programs
David Rook - Clearwater Credit Union
Liane Taylor - Montana Department of Commerce
Tim Schreiber - Montana Independent Bankers and Farmers State Bank
Jenny Nygren - Wells Fargo
Scott Kessler - Northwest Farm Credit Services
Brian Cooley - Stockman Bank
Chad Robinson - First Bank of Montana
Rena Carlson - SBA
Looking to Raise Capital in Montana?
Know the laws before you start. See the Securities and Insurance Office for a complete guide. Don't let the name scare you, they are very helpful.
or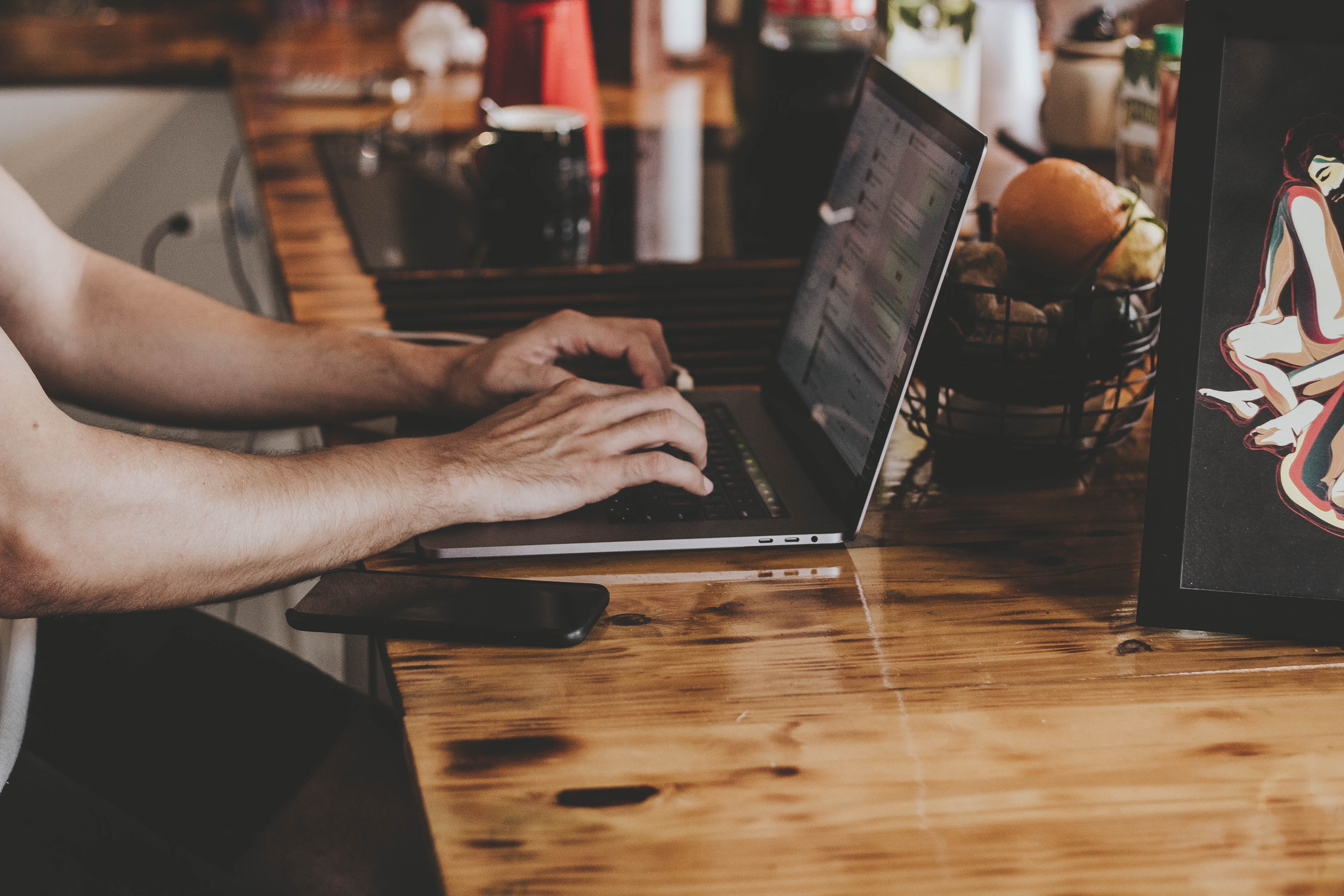 Sources of Capital - Office Hours Series:
1. Montana Cooperative Development Center presents on Investment Coops for Montana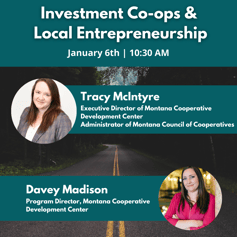 2. Crowdfund Montana presents on Investment Crowd funding options in Montana.