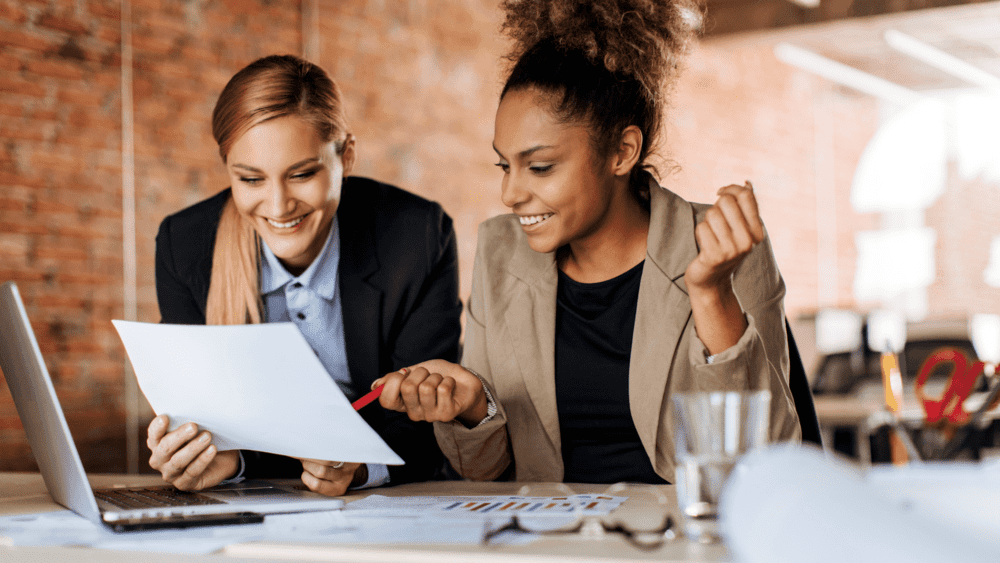 Over the past couple of years, many people have been rethinking their employment - hoping to find a better paying and/or more fulfilling position elsewhere. This new employee mindset puts pressure on employers to adjust their relationships with their employees and create an environment that makes individuals want to come to work every day.
The allure of a paycheck, while crucial, is no longer sufficient to attract and retain employees. To make your company more attractive and competitive when recruiting and retaining talent in the current employee-driven market, the following outlines some possible new tactics that you might want to consider.
Offer Upskilling and Continuous Education Perks to Attract and Retain Talent
People do not want a dead-end job that lacks opportunities for personal, professional, and financial growth. Increasingly, employees expect a clear pathway for growth within a company, and the lack thereof often leads to employee resignation. In fact, approximately 80 percent of the people who quit their jobs last year did so because they wanted more career advancement.
To avoid this, implement a program for upskilling and continuing education. Consider offering upskilling for employees to deepen their knowledge and develop essential skills for desired growth. Upskilling has the added benefit of elevating both your organization's overall capacity and increasing the productivity of your employees.

Workforce training and career development classes are often specifically designed to help employees gain important job-specific skills. Increasingly there are new options and formats that stress flexibility and self-direction. New options for career development courses include flexible online frameworks, so that employees can work through the program on their schedule and at their pace, which is less disruptive to both work schedules and family time.

Also available are courses that include tailored in-person instruction, and hybrid formats that include both in-person training as well as online coursework. All of these offerings make it easier to offer your employees a career-building education.

Do you have someone on your team who is interested in a management position? Providing management training demonstrates the value you see in investing in their future with your organization. Upskilling your employees to increase the breadth of their skills within their current position, or to build skills to move them into a management position, will help build team competitiveness, and ultimately, longevity and loyalty in your workforce.

Additionally, investing in vertical training and promotions for internal talent rather than investing in searching for new employees can save your team time and your company money.
Foster a Unique Employee-Focused Company Culture to Attract Talent
Your organization's character matters - regardless of how small or large your company is. What does your company stand for? How does your team treat employees and clients? Does your organization make a social impact in the community? What is your Brand behavior? Answering these questions can help define your company's culture.

Focusing exclusively on financials - while crucial - while lacking a defined culture makes it harder to attract and retain quality employees. Developing a company culture can be enlightening for management, who may learn more about their employees' values while finding new competitiveness in the market. Increasingly, individuals seek out and want to work for companies whose values they understand, appreciate and share. In the search for talent, a well-defined company culture is differentiating.

Ask your employees to choose one aspect of "character' that they see in your company and would like developed. Ask them to 'force rank' values into 'must have' and 'nice to have'. Depending on your business, this could include anything from flexible hours, work from home, support of local youth or charity organizations to supporting environmental or community restoration projects. You and your employees can decide together.
To improve your culture, you can also foster an environment of open communication, where employees feel comfortable talking to supervisors. Have supervisors check in with employees often and foster a culture of transparency. If everyone stays on the same page, things will run more smoothly, and you'll benefit from a more cohesive team.

Some of the above take effort and a commitment over time. It is always better to under-promise and overdeliver. Choose efforts that are truly meaningful and that your organization can both support and sustain.
Create a Clear Path for Employee Growth to Retain Talent
If employees ever feel like their career is at a standstill, they likely become frustrated and dissatisfied with their workplace. Approximately 31 percent of individuals who are currently looking for a new job are doing so because their previous job did not offer them any growth opportunities.
Be transparent with new employees by mapping out potential growth paths for entry-level candidates. For example, employees may begin at entry-level, then move up as team leads, who then transition to supervisors or managers. Schedule routine check-ins and more formal performance assessments. The goal is to articulate a clear path for employees' progress towards their desired promotions with specific interim benchmarks and next steps.

If your business can't offer a promotion or change in title as a growth metric, find alternative ways to incentivize employees' professional growth and increased responsibility by adding flexible hours, days off for strong performance, increased pay, or other non-economic benefits. The specifics should be consistent with your employees' interests and real performance metrics.

Talk to your employees in each position about their career goals as well as your goals for their future with your company. Employees who can clearly see that you care about their future and are investing in their careers are more likely to stay with your organization for the long haul.


Offer Compelling Employee Perks to Attract and Retain Talent
Not long ago, businesses could rely on fun perks to help attract and keep talent: 'benefits' like free food, the occasional happy hour, a playful environment or a slide between the floors of the building. While these were a good way of breaking up the monotony of cubicle life, these perks are no longer enough to attract or retain talent.

While your employees might still enjoy some of these perks, they are no longer sufficient. What current or prospective employees are now insisting upon are benefits that have a bigger impact on their lives. These include well-defined career paths, access to professional and personal development plans, gym memberships, pet-friendly offices, flexible hours, an aesthetically pleasing workspace, and more.
Offer Flexibility
The pandemic has shown us that many jobs can be done remotely, and many people prefer the flexibility of remote and hybrid positions. While working remotely is difficult in some industries, allowing your employees to work remotely if possible is a great perk. Some may still choose to come into the office every day, but there will be some who would gladly jump at the chance to continue working from home.

While the 9-5 workday used to be the main model for working hours, it does not provide a good balance between work and life for all employees. Talk to your team about their preferred workday and workweek schedules. Try to offer flexible hours, and measure performance based on employees' output rather than their specific working hours. Parents, for example, may prefer a different work schedule in order to work around their kids' school and extracurricular schedules. Employee students - of every age - may need you to help accommodate class schedules. The point is to move to a mindset of measuring performance rather than monitoring timecards.


Benefits to Offer
If you want to attract and retain the best talent, offer competitive wages, raises, and/or bonuses as employees progress in your company. To create greater team cohesion, consider offering "team bonuses' to high-performing teams. Many organizations are already offering above minimum wage for entry-level positions. In addition, consider offering contributions to savings accounts, increasing health benefits and/or using your collective buying power to offer reduced-cost access to childcare or other widely occurring expenses.
Some other benefits to offer include:
Good health insurance
Paid time off
Parental leave
Paid sick leave and mental health days
401K matching
Student Loan Repayment Plans
Pet insurance
Childcare reimbursement
Signing bonuses for helping recruit new employees
Consider offering sabbaticals of differing lengths after employees have been with the company for a certain number of years. And be creative based on what's available in your community. Maybe it's a bulk contribution to a local food co-op or community garden that all employees can take advantage of. Try until you find something your team can get excited about.
To Attract and Retain Talent, Get Competitive
If your business wants to attract and retain the best talent in your industry, you need to offer them competitive a culture they value, wages, benefits, perks, upward mobility, and continuing skills and education. Employees that feel valued, will value your organization in return and likely help you build a more resilient, focused, and competitive company in the bargain.
Accelerate Montana can help you create an employee acquisition and retention program so your organization can have a competitive edge in today's labor market. Contact Accelerate Montana today to get started: