Commercial Driver's License Training
There is a vital need for truck drivers in the United States, as 68 percent of all products are transported via truck. According to the American Trucking Association (ATA), overall freight tonnage will grow more than 25 percent by 2030 to 20.6 billion tons, with revenues increasing 53.8 percent to $1.6 trillion. Trucking will remain the dominant freight mode, hauling 68.8 percent of the total freight tonnage in 2030.
Most truckers, during their first year on the road, earn an average of $35,000 a year. After a few years of experience, they can earn average annual salaries between $45,000-$50,000. Experienced drivers who own their own trucks earn average salaries of $100,000 and beyond.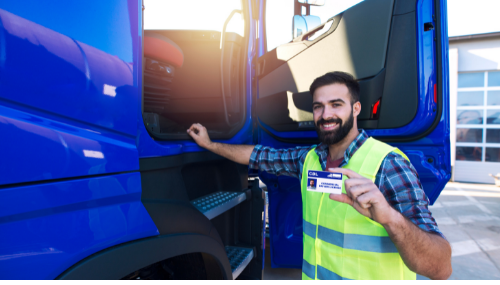 Industry: Other
💲 Cost of course: $3,027
Training Providers:
Flathead Valley Community College
Location: Flathead Valley Community College
Course Delivery Mode: In-Person
📞 Contact person:
Bob Arrabito and Mark Twichel
(406) 756-4862 (406) 253-9750
sarrabito@fvcc.edu and mtwichel@fvcc.edu